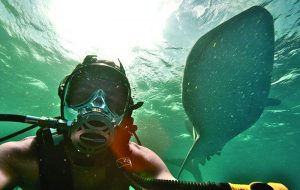 story by Liesel Schmidt | photos provided by Shane Reynolds
Wanderlust rarely leads to much more than the occasional trip—usually somewhere not even that far off the beaten path and certainly nowhere that would be considered adventurous. But for those intrepid few, a strong enough case of wanderlust becomes far more than a nagging desire to cross borders. It leads to testing boundaries, testing courage, and testing the realm of possibility to find a greater sense of self, a greater sense of adventure, and to learn more about the world than staying rooted to one place would ever allow.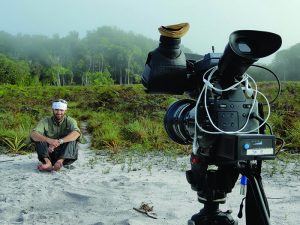 It was that very type of wanderlust that led Shane Reynolds to shake the dust off his feet and book his first expeditions to far off places that most people only dream of going. Having been encouraged by his mother to broaden his horizons and see the world, Reynolds first caught the travel bug on a trip to Amsterdam as a teenager, later coming down with full-fledged fever during a spontaneous road trip through New Zealand in 1997 that cemented his desire to travel the globe and leave convention far behind.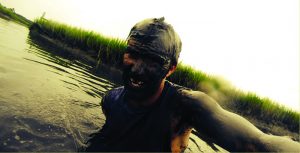 Now 43, Reynolds has seen it all—with the exception of Iceland and Greenland, which make them top the list of his "must-see" destinations in the next few years. As it stands, the names of more than 60 countries stamp his passport. Thousands of miles have been traversed, peoples and cultures too numerous to count have been experienced. And while he would be hard-pressed to name a favorite, the former Pensacola native has learned things to appreciate about them all. "Everywhere I've been has a different appeal.  El Salvador is my favorite place to surf, Ireland is my favorite country for a road trip—especially when I don't exactly have a plan—and New Zealand and Norway are pretty close in terms of the most epic landscapes I've ever seen. I'm amazed by the rich culture in Asia, the amount of history in Turkey, the sense of adventure you can find in South Africa, the insane wildlife in Madagascar and Galapagos," Reynolds says. "And Egypt has a little bit of everything."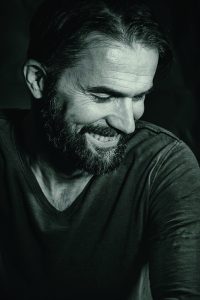 He has gained extensive knowledge through firsthand experience; but more than that he has a desire to share what he sees, feels, and learns with others. And his talent for relating to the world around him—wherever that might be—has led to collaborations with major network travel shows on which he's worn every hat from host to producer, film crew, and editor. He's been both behind the camera as well as in front of it, giving him a unique vantage point and a unique voice that his viewers can appreciate, and his energetic character comes through the screen to captivate his audience and make them feel as though they're sharing the journey right along with him.
There has been no shortage of adventure in Reynolds' travels—some more memorable than others, for various reasons. "Finding Roman ruins while I was scuba diving an oasis in the middle of the Sahara desert with my wife was pretty special. I also survived for twelve days in the Guyana jungle after being abandoned, which was…special in a different way." Special might not be the description that most people would use after hearing the tale, but as one can easily detect within moments, Reynolds is hardly most people. After all, most people's resumes don't include working on their own travel series for National Geographic. "While I was shooting the series Shane Untamed on Nat Geo Wild, we went on a hike through the jungle in Guyana in search of a Tepui to climb. While we were out there, our guide stole the money we had for our porters; and since we couldn't pay the porters, they bailed. We had to leave thousands of dollars of gear behind, and the four of us on the team had to trek out of the jungle with 60-100 pounds of gear strapped to our backs and barely had enough food to last for five days," Reynolds recalls. "It took ten. Silver lining in all that? It was probably the best episode ever."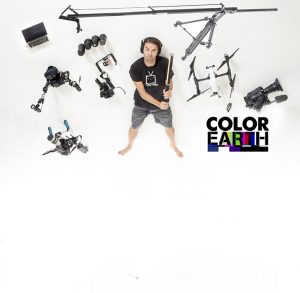 Now a husband and father to a five year-old little girl whose own travel credits show great promise, Reynolds has only slowed slightly. As the founder and owner of Color Earth Productions based in Destin, Reynolds produces creative and innovative video content for various clients such as Tourism Development Councils and colleges across the country, local companies promoting their brands as "lifestyles," and even major television networks like BBC and Discovery. Reynolds clearly has a talent for it all and a drive that makes him incredibly successful in all of his pursuits. Not surprisingly, he rarely has downtime, so occupied is his calendar with producing content for Color Earth and his independent YouTube Channel "ShaneOgoes." But no matter how full his day is, no matter how many hours he spends traveling from one place to the next, Reynolds is still hungry for more—even if that means he's having to slurp fish lip soup or chew a few grasshoppers in the process.