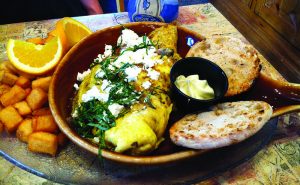 By Courtney Murray
The time has come again! All year round, residents of Destin and the surrounding areas visit local restaurants, silently taking notes of their favorites. Once a year they have the chance to cast their votes to decide on the Best in Destin cuisine where the top restaurants go head to head. The verdict is in and there are so many award-winning places to try, you better start now! Breakfast is the most important meal of the day, so get your bacon and eggs on at Another Broken Egg Café and start your day off right. When you sleep in too late for breakfast but it's not quite lunch time, you brunch it up at First Watch The Daytime Café. Grabbing lunch with friends with a view of the ocean can't be beat. Visit Dewey Destin's Harborside and see why they were voted both best locally owned restaurant and best casual dining. Destin boasts food for every craving. Clemenza's at Uptown is the place to go for Italian food, Osaka Japanese Hibachi Steakhouse & Sushi Bar is where you go for the best Asian food and for the top Mexican/Latin American restaurant you can't beat Pepito's Mexican Restaurant.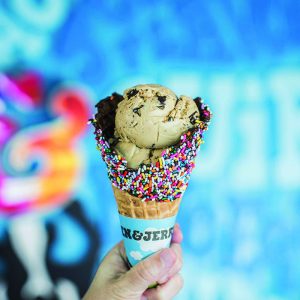 The Gulf of Mexico is renowned for it's seafood. Locals and tourists alike flock to Harbor Docks for the best seafood and the best sushi under one roof. If you're looking for a laid back evening with the family, LuLu's Destin is the best place to grab a hamburger and let your kids play in the sand. On a Saturday in the fall if you aren't at the beach, you must be watching college football. Head to Island Wing Company for game day and the best buffalo wings in Destin. Once in a while you want to get dressed up for a nice date night and Camille's at Crystal Beach is the perfect local spot. Date nights are important to keep things interesting, so add the following to your list; for the best steakhouse indulge in a night out at Fleming's Prime Steakhouse & Wine Bar, try Marina Café for a romantic restaurant and Seagar's Prime Steaks & Seafood for fine dining.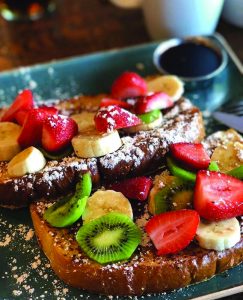 Destin's crystal clear waters and pure white sand beaches make it a sought after location for weddings and events. Book Asiago Catering Service, Inc. for all of your catering needs and if you want fresh local cuisine for an event, Blalock Seafood & Specialty Market has you covered. One of the major perks about eating out in Destin is the outdoor dining. Brotula's Seafood House & Steamer has an outdoor dining area with the most stunning views and delicious food served up by the best voted Chef in Destin, Tommy LeMasters.
If you can't pick just one place, you could do a little food crawl and taste some of the Best in Destin winners as you go. Start at Boathouse Oyster Bar for hot gumbo, get saucy at 98 Bar-B-Que and then slide down some oysters at Harry T's Lighthouse. Next pop in for a crab cake at the eclectic Bric a Brac Restaurant & Bar, stop in the beautiful Cuvee Kitchen & Wine Bar for an appetizer and then end with some Merlin's pizza. No meal is complete without finishing it off with a sweet treat. Holy Cakes is the holy grail for Bakery/Confections. Then visit Ben & Jerry's for a delicious cold dessert to complete your day.