Story by Courtney Murray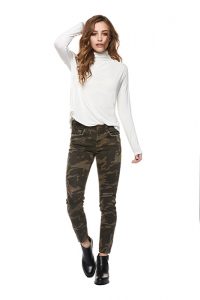 Get ready to fall in love with fashion this season in a big way. If you are one who can't decide which trend to pick from, then this fall was made for you. Because this fall fashion season is all about anything goes. Have you been dying to wear camo pants and a moto jacket? Go for it! Do you think that over the knee boots would look cute paired with an oversized cardigan sweater? They would, try it out! Abbie Reeves of The Dressing Room Boutique says, "Camo is a great fall print, and the mix and match possibilities are endless. Try adding a contrasting hue like pink to play off this print. Fall is the best time of year to play with different textiles and patterns. Don't be afraid to mix it up!" Fall fashion this season is a giant collaboration of so many looks and trends that you can literally get away with anything.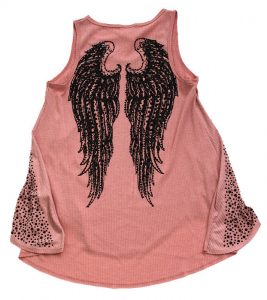 Footwear is going to both extremes with everything from statement booties to sneakers. White ankle boots are having a major moment as well as embroidered or brocade booties if you're really looking to stand out. On the flip side, athletic wear is being worn straight from the gym to the streets with a sport chic look. Sneakers are no longer just for running, especially when they come in on point in blush or metallic. You can even mix trends by wearing a silky track pant with some white ankle boots. "90's grunge is also seeing a fashionable revival," said Abbie Reeves. "Try wearing our cable knit dress with the camo print button down tied around your waist. All you need now is your favorite pair of chucks to complete the look."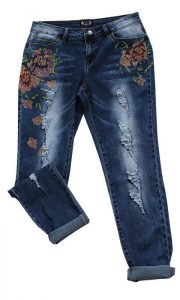 Denim, denim everywhere, we are seeing denim for days this fall and it is coming in every shape, shade, and size. Cropped jeans with frayed or step hems are a popular choice worn as well as distressed, boyfriend, high-waisted, and even overalls. Denim on denim is no longer a faux pas if done correctly and denim jackets have made a huge comeback. Offset your skinny jeans with an oversized jacket or cozy chunky knit cardigan. This is another opportunity to combine some of fall's trends with an oversized denim jacket, which can even be worn as a dress, or a camo print anorak. Show your military pride with camo pants cuffed at the bottom or a slouchy thin sweatshirt.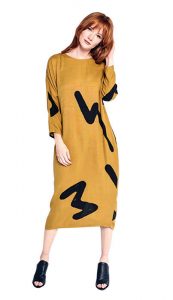 Kim Dettle and Kristin Dettle Humphrey of Today's Boutique say that this season is all about luxury and opulence with faux furs and attention to design. "You will see details and appliques on everything from jeans to jackets. Necklines and sleeves are the focal points this season," they described. As the weather cools down on the Emerald Coast it is time to trade your bikinis for all the leather. Give us the leather skirts, the leather leggings, the leather jackets, the leather boots…all the leather please. Every decade comes back in fashion eventually and the 1970's have arrived this fall. With corduroy as far as the eye can see, wrap dresses, shearling touches and sleek ribbed knits you'll definitely be feeling that 70's vibe. "Fashion is always evolving and changing, and these days anything goes," says Wren Kendall of Wren's Village Boutique. "I think we can approach fashion without the boundaries that used to exist. Right now I am really loving vintage inspired styles. The colors and patterns from the 60's and 70's are so unique and chic. I think it's time we take a look back and incorporate some of these vintage looks into our wardrobes this fall."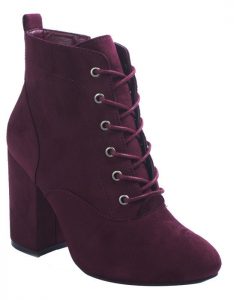 Fall is bringing fifty shades of nudes. Luxurious palettes of blush, beige, and taupe are being seen in suede moto jackets, loose knit slouchy sweaters and sweet bell sleeve blouses. Abbie Reeves recommends, "While mixing hues is a great way to add interest and focal points to your look, don't shy from chic monochromatic looks as well. Our suede mini dress paired with tan knee-high boots are an effortless combination." These versatile tones can easily be incorporated into your wardrobe, but also look stunning with unexpected colors like maroon and plum. Step out of your comfort zone this fall and try out one of these fashion trends, or two or three at once, because anything goes!