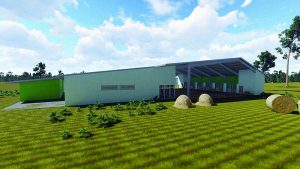 Westonwood Ranch is a true expression of something beautiful born from pain. Lindy Wood is the mother of a 7-year-old little boy named Weston who has unique needs. These unique needs have molded the lives of Lindy and her family and they have taken on a charge to assist others by building a holistic program that takes place in a calm, quiet, therapeutic environment that they have named Westonwood Ranch.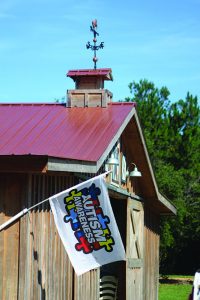 Lindy's son, Weston, was diagnosed with autism at the age of 2; the "kind" of autism that isn't always represented in the "feel good" media. He is considered non-verbal, often has self-injurious behaviors, and has difficulties managing social situations that make every day a challenge for him. He struggles with sensory integration, from sunlight, to sounds, to the simplest change in his daily routine.
Lindy abandoned her career as a Psychiatric Nurse Practitioner and poured her energy into Weston by reading what seemed like every evidenced based research article that mentioned the word autism. It was all-consuming and became her job. Lindy explained, "I had so much resentment and anger. Autism was the enemy and I wanted to beat it. I lived this way for the first 4 years of Weston's life and then Weston's Autism Changed me and our entire family. What I failed to see was the beautiful gifts that God had given us through Weston's diagnosis."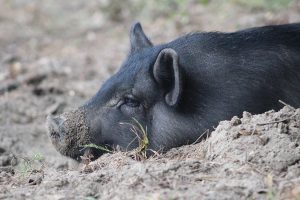 In 2015, Lindy and her husband of 17 years, Jason, along with their four children decided to make a difficult move from their farm in Livingston, AL, to Freeport, FL, after researching therapy based schools that could address Weston's difficult behaviors. They had visited Emerald Coast Autism Center in Niceville and immediately knew it was the right fit.
Just two months prior to the move, a pivotal moment took place. Lindy met a beautiful girl with special needs named Hallie who, at the age of 22, had aged out of the public-school system. She was home with her mom, which was to be her new norm. She went from having daily structure and services to no services or outlets. This is referred to in the special needs community as the transition gap or the "falling off the cliff" phenomenon. It really was in that moment that the Westonwood Ranch concept was put on Lindy's heart.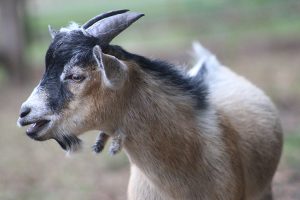 The ranch will create many avenues for hands on learning for those with autism, without social pressures. The beautiful thing about animals is that words are not a means of communication. Program participants will have the opportunity to participate in activities that identify their strengths, skills, talents, interests, and learn how they translate without the judgement or typical pressures of society. Identification of these skills and interests will help develop the individuals and support gainful employment, but above that, teach life skills that are fundamental to achieving independence. It is estimated that 80% of adults with autism are unemployed, even though their IQs are often average. Lindy stated, "We wanted it to be more than just a job skills training program, we wanted the program to be an enriched experience. So many children with special needs do not have the opportunities to be exposed to this type of hands on functional learning."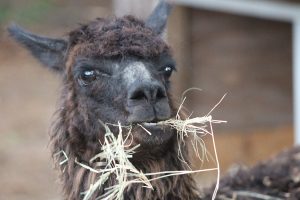 The basis of the program design at Westonwood Ranch revolves around the creation of self-sustaining micro business enterprises. A commercial scale aquaponic greenhouse will be among the first enterprises implemented on the ranch. Operations will include planting, monitoring, harvesting, and the marketing and sales of organic produce to local restaurants and famer's markets, which will give the program a great platform to be involved in the community.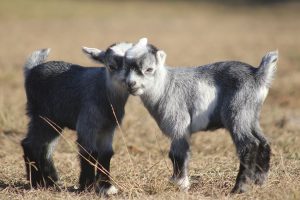 In addition to aquaponic farming, the diverse learning curriculum at Westonwood Ranch will include landscape gardening and maintenance, ranch maintenance, animal husbandry and culinary skills. The enriched co-curricular activities include equine assisted therapy, art instruction, wood-making, and creative fitness initiatives and dance classes. Although the day skills training program will be geared towards older youth, many of the extracurricular groups will be available to young children in the form of after-school programs and summer programming.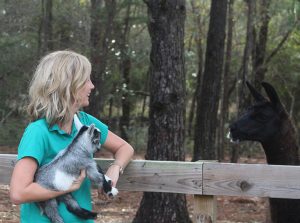 Autism Spectrum Disorder is just that — a very wide spectrum. Lindy's goal is to assist those who are having difficulties achieving employment due to something as minor as conquering a job interview or those who have more complex needs and may be suited for sheltered type employment on the ranch itself. Individuals with autism often lack eye contact and have difficulties interpreting social cues, which is a huge barrier to getting their foot in the door of an employer. At Westonwood Ranch, they want to work with businesses to break down those unfair stereotypes that suggest that those with special needs are less abled…. when in fact, they may just be differently-abled.   They aim to work directly with local businesses on how to tap into a workforce that is currently underrepresented both locally and nationally.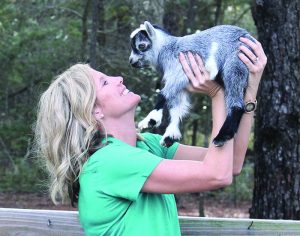 There is a synergy between Westonwood Ranch and Emerald Coast Autism Center that pushed the organization forward to this point, but financial support from individuals in the community has greatly impacted the capital campaign. The majority of these donors have a high stake in this program- they are friends of, or are friends of friends who have been touched by autism who know the potential impacts that Westonwood Ranch will make in this community. At the end of the day, we all want to be productive contributors to society and individuals with special needs are no different.
To find out ways to support the Ranch or to inquire about volunteer opportunities, please email westonwoodranch@gmail.com or visit westonwood.org.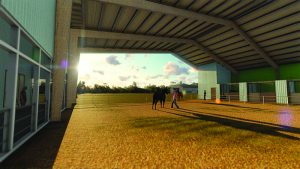 Q & A with Lindy Wood, Westonwood Ranch
*How long has Westonwood Ranch been around?
Westonwood Ranch was established as a 501c (3) non-profit organization in 2017. This pre-planned learning program is currently in the construction phase and hopes to open January, 2019. Its unique curriculum was created in collaboration with Emerald Coast Autism Center who also had concern about the next step for their growing population of students. Westonwood Ranch will utilize their assistance with a portion of our staffing. Our student/staff ratios are small with 3:1 and 6:1 learning tracts. The program is tuition based and specific details regarding enrollment and fees will be published later this year.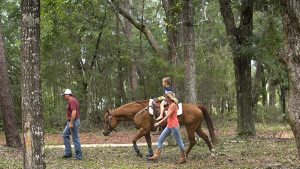 *Is there a staff, is it all volunteer-driven?Our program will operate with staff that have been trained in the principles of Applied Behavioral Analysis(ABA). However, there are several different enrichment activities that will require assistance from volunteer staff such as the art studio, fitness center, therapeutic horseback riding, the kitchen, and greenhouse operations, among others. We don't want to operate in a bubble. We want and encourage community involvement in our daily activities at the ranch.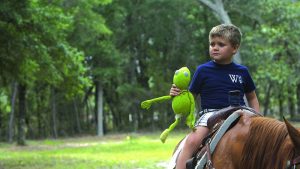 * What response have you had from the community since starting Westonwood?
We are seeing our community become eager to support our cause and we are blessed to be one of the benefiting charities of the La Lumiere Foundation/Hannah Martin's Party charitable event that was hosted at Grand Boulevard in February. This was an amazing opportunity for our emerging organization to share our mission and our heart for the special needs community.
*Are there any upcoming events?
The Inaugural Westonwood Ranch Professional Rodeo – A professionally sanctioned rodeo brought to you in part by Walton County Sheriff's Office on March 23 – 24, at 7:30 p.m. at Freeport Regional Sports Complex.
The Professional Cowboy Association's biggest superstars will be competing in Bareback Bronc Riding, Tie Down Roping, Saddle Bronc Riding, Steer Wrestling, Ladies Break-A-Way Roping, Ladies Barrel Racing, Team Roping, and Bull Riding. Local food vendors will be present along with a children's bounce and play area, and a mechanical bull. Also, The Rosemary Beach Foundation has named Westonwood Ranch as one of its charitable partners for the 30A Cornhole Tournament to be held on April 14. To sponsor this event please contact Malayne DeMars info@rosemarybeachfoundation.org