photos & story provided by Henderson Park Inn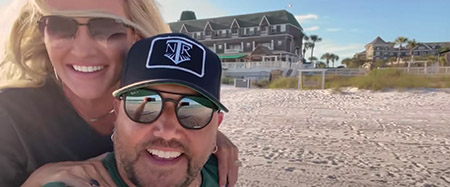 Just days after Henderson Park Inn reopened after being closed more than a month due to COVID-19 restrictions, General Manager and Owner Representation Shannon Howell answered a phone call of an old friend, Gail Morgan of the Okaloosa Film Commission. She was working with Destin-Fort Walton Beach's Jennifer Adams on filming locations for a music video, and after another location fell through, they were hoping to use the inn for a few shots.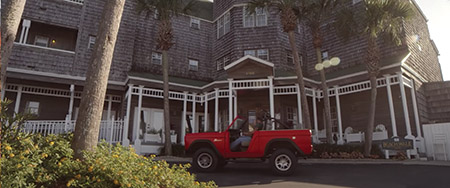 Happy to help, Howell, of course, agreed, and hours later Jason Aldean's red Ford Bronco pulled up to the 37-room, adults-only property. On July 1, Jason Aldean released the official music video for "Got What I Got," which is the fifth track on "9," Aldean's latest album that was released in November 2019. And since its introduction to the public, the song has gained popularity.
The entire music video was filmed in Destin-Fort Walton Beach and featured shots of the Marler Bridge, Destin's iconic welcome sign, the Pier and, of course, Henderson Park Inn.
"When I said yes, we thought they'd just use our beach for the video," said Howell. "I had no clue that we'd end up being a huge part of it."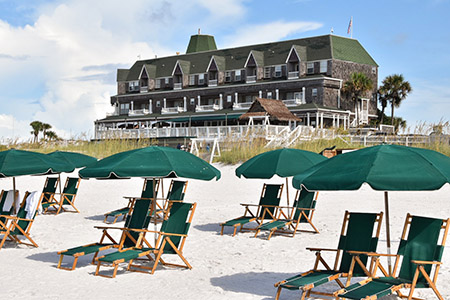 A hidden gem nestled along the shores of Destin, Henderson Park Inn provides the ultimate sanctuary for secluded rest and relaxation, and its unique New-England style proved to be a perfect location for Aldean and his wife, Brittany, to shoot one of Billboard's Top 25 US Hot Country Songs.
"While we believe we provide a luxury, celebrity-level experience, we're honored to have had the chance to work with Jason and his team," said Howell. "We've had celebrities stay with us before, but not quite on the level that Jason is. Getting this sort of exposure from a celebrity like this is huge for our area, and we can't thank Destin-Fort Walton Beach enough for all that they do for our community."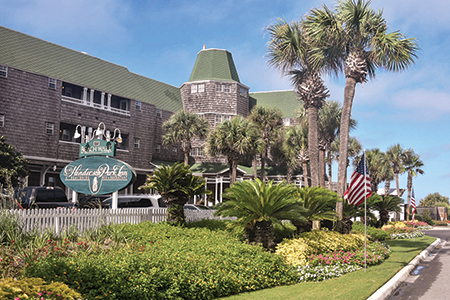 After Jason and Brittney Aldean and their team finished shooting, they joined the guests of Henderson Park Inn on its main deck to enjoy cocktails and a variety of delicious food from Beach Walk Café, the inn's in-house restaurant. Howell shared that the entire crew was incredibly kind, professional and respectful of the property's new COVID-19 policies, and they had a blast that evening.
"With all the nicely presented food, Brittney [Aldean] was craving French fries, something we don't serve at Beach Walk Café. But Chef Daniel jumped into action and made her some, and she was delighted," said Howell. "It's good to see that the success and fame hasn't changed the fact that they are good, down to earth country people that treat everyone with kindness and respect."
For more information about Henderson Park Inn or to book your stay, visit www.hendersonparkinn.com or call 866.398.4432.