By Liesel Schmidt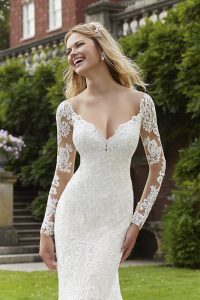 Everyone knows that, when it comes to the big day, it's all about the dress. And whether you've been dreaming of swathing yourself in satin or loving the idea of lace, Simply Elegant Bridal has the perfect dress to make you say, "I do." Offering a dazzling array of bridal wear, formal wear, and accessories to clients for over thirty years, owners Bob and Deborah West have created one of the Emerald Coast's premier bridal boutiques; and they go beyond expectation to bring you wedded bliss. "Really, one of the things that's led to our continued success is the fact we're working in an industry that flourishes in LOVE—the love of the customer, the love of fashion, and the love and satisfaction of knowing that each bride will be in the gown of her dreams when she comes to us," says Bob, who boasts his own success in love and marriage, having thirty-six years and counting as Deborah's partner in life as well as in business.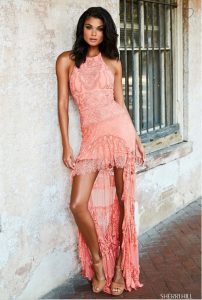 With names like Allure Bridals, Mori Lee Bridals, Casablanca, Maggie Sottero, and Stella York in their collections, the Wests and their team of bridal consultants at Simply Elegant have taken the vow to wow and guide every bride in finding the perfect match. "Today's brides are extremely fashion conscious and spend countless hours researching the latest designs before they try on a single wedding gown, so we meet the challenge presented to us in staying on-trend by going directly to the sources," Bob explains. "Deborah attends the national bridal markets in New York, Chicago, Dallas, and Atlanta to view and select the designs that we display and stock in the boutique; and we make our selections based on the current fashion trends as well as on the average budgeting trends of our brides."
Budgets aside, it's the look—and that feeling, the indescribable sense of knowing that this dress—above every other dress out there—is The One that makes the final decision for a bride, and that's exactly the feeling that the team at Simply Elegant helps their brides find. Not that it's always simple, which is why Bob and Deborah recommend allowing ample time for gown selection as well as any alterations and special orders that need to be made. "We generally advise brides to schedule their bridal appointment with a Bridal Stylist weeks ahead of time—really, a year before the wedding is ideal, though not always possible—to view and select their perfect gown," Deborah says. "Three out of four brides actually have to special order their gown for the correct size and color, and it often takes the designers on average four to six months to make."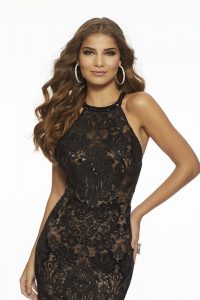 Naturally, classic styles will always be classics, but current trends are bringing in more brides seeking out some unexpected designs in champagne strapless lace. "We're also seeing a great many brides moving more in the direction of simplicity in design—but elegance is still a must!" Deborah contends.
With so much success at their Fort Walton Beach location over the past three decades, the company was able to celebrate the opening of a sister store in 2016, offering a wider selection at Simply Elegant Couture Bridal in Pensacola but with the very the same level of personal service as their flagship store. Of course, every bride needs the perfect place to show off her dress, so the Wests have plans in place to open their very own wedding and event venue mere steps away from the water's edge in early 2019. "Elegance On The Bayou is ideal for that small, intimate garden wedding that so many brides envision, and we're excited to see the many Happily Ever Afters that begin there," says Bob, whose expertise as a certified Sandals Specialist means that he can also provide couples the perfect honeymoon package.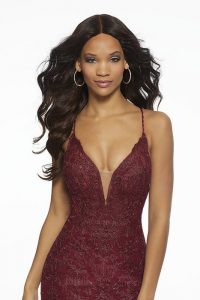 From shoes to veil and every detail in between, Simply Elegant has everything you need for your Happily Ever After, and they're ready for you to say, "I do."
Simply Elegant Bridal is located at 14 Racetrack Road NE, Fort Walton Beach, Florida 32547. For more information, call (850) 862-3334 or visit www.sebridals.com.