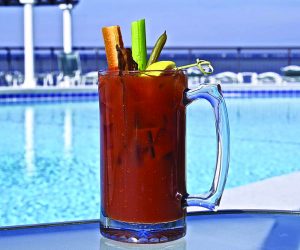 By Courtney Murray
Whether you love to kick back with a cold beer at a bar at the end of a long work week, or you prefer to sip a crisp sauvignon blanc on a deck while watching a famous Destin sunset, there's certainly no shortage of cocktails on the Gulf Coast. Each year, tens of thousands of locals cast their votes for the Best in Destin Awards and the numbers have been tallied and the winners are in! There's no better way to start your morning than with caffeine..and more caffeine. Bad Ass Coffee has the best around and with frozen blended drinks and iced brews served with frozen coffee ice cubes, you can enjoy these beverages even on the hottest summer day. If it's just one of those days where coffee isn't cutting it and you need something stronger, Sunset Bay Café can set you up with a bloody mary served with all the delicious trimmings.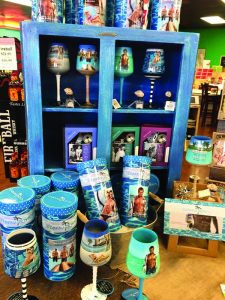 When 5 o'clock rolls around, or for some people 2 or 3 o'clock, it's finally happy hour. The best hour of the day. Gather your coworkers and meet at Cuvee Kitchen & Wine Bar where you can get fantastic happy hour deals and enjoy each other's company. You know that the cocktails are top notch at Cuvee because they are often served by the Best Bartender in Destin, Cameron Jerzerick. If you are looking for somewhere to watch the big game during football season, Beach Bar at Royal Palm Grille is your spot. Voted best Bar/Tavern you can watch the game and enjoy a view of the beach at the same time.
Feeling a little spicy? There's nothing quite as refreshing as an ice cold margarita. Cantina Laredo boasts the best margs in town and offers everything from a tried and true classic to a salted watermelon rita or ginger mint mango rita. If you leave Cantina Laredo feeling inspired to try out your own spin on classic drinks, stop by Beach Liquors on your way home and pick up all of the supplies needed to become your own craft cocktail bartender in your kitchen! Pazzo Italiano Ristorante & Bar has stepped up the standard pizza and beer game and offers handcrafted artisanal fire wood pizzas paired with award winning martinis. Everyone from a sommelier to a brand new baby wino can appreciate the Best in Destin wine list that goes on for days at Vintij Food & Wine. If you're out and about on the harbor a stop at AJ's Seafood & Oyster Bar is a must. They were voted best outdoor bar for a reason and is the perfect place to catch a sunset and some live music with friends. Out of all the drinks you can get in Destin, an ice cold beer just feels right at the beach. With names that are synonymous with the shores like White Dunes and Salt of the Gulf and the always popular Beach Blonde Ale, sipping on these brews at Grayton Beer Company will have you dreaming of summer.