By Liesel Schmidt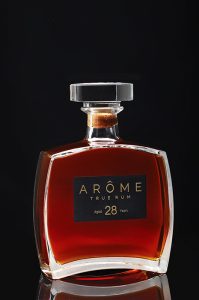 Fine wines, champagnes, and scotch are the first of the liquid golds that come to mind when one ponders the premium alcoholic beverages that proudly grace collections of connoisseurs all across the globe and command price tags that leave no question of their quality. But rarely does one recognize rum as a contender with such class and distinction, as most U.S. consumers are accustomed to using rum as an additive, rather than letting it shine in its true glory.
The reason for that is simple enough, one that distills down to one thing: quality. Generally speaking, the bottles neatly lining the shelves on bars and cocktail lounges all over the country are perfectly suitable; but hardly are they representative of what rum could—or, truthfully—should be. For Andrew Troyer, that oversight was something that needed to be remedied, and so he took his entrepreneurial spirit to create a spirit that would set the bar at an all-new level for the American rum market. It was a trailblazing endeavor, to be sure, but Troyer was determined to bring his vision to life, thusly beginning a four-year journey to create a luxury rum to pique the palate of the elite.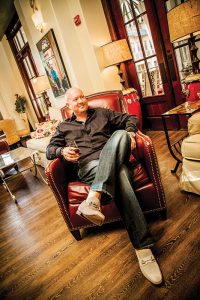 Comparable to rums created by Havana Club whose prices require a comma, ARÔME's inaugural reserve rum was Troyer's breakout into the market, a true distillation of his passion carefully created in partnership with a Cuban born and expertly trained "Maestro Ronero" or "Rum Master," a man whose identity is carefully guarded but whose fifty years of expertise make his product a thing of beauty. Using only the finest estate grown sugar cane, the rum is distilled at the source before being barreled, aged for a full 28 years, blended, and then bottled. It's a slow process, but one that truly speaks to its excellence, as those careful practices and many years of aging are the secret to achieving a premium spirit of unquestionable superiority. So, too, does the simple fact of the heritage of ARÔME's distillery.
Located in Panama, Ingenio Las Cabras is in its fourth incarnation, tracing its original lineage back to its founding in 1912 under the name of Ingenio Azucarero. Over the next century, the distillery changed ownership and names without ever losing its tradition of creating exceptional rum—one of which is Havana Club's very own Maestro. Such prestigious lineage is one that Troyer holds proudly in hand in knowing that his rum is, in fact, a spirit to break new ground with his clientele. Admittedly, only those of a certain financial means are able to appreciate the finery of his first release, a limited run of 500 bottled and released in 2016 under the name ARÔME 28 Founder's Reserve. "We're pushing the market and really setting the bar here," Troyer says, quick to admit to the fact that he's met with his fair share of challenges all along the way.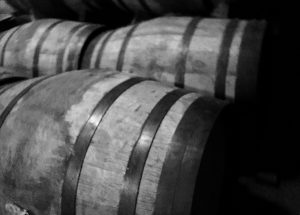 Typically speaking, rums run in the double-digits where price point is concerned; but ARÔME has exceeded that accepted expectation to reach into the triple-digits, though Troyer has reason to believe his rum is worthy of commanding such a price. "ARÔME is for an individual seeking a real experience, an experience that few in this world will ever enjoy. It took 28 years to mature the rum and four years to design ARÔME and our packaging. Few will understand how it could take nearly a year to create a handmade gift box, or how four different label producers failed to properly make our metal plate labels, or why it's important that we had a large 23mm natural cork," Troyer says. "But when you understand the patience it takes to create a rum that's matured for 28 years, then I believe you'll understand why every last detail has to be special. Frankly, we think the 28 is far more than rum—it's amongst the finest sipping spirits in the world. Our final product is complex but balanced—aggressive, as a rum should be, but with a smoothness rarely found in any other rum in the market," he continues, pausing slightly, "if any."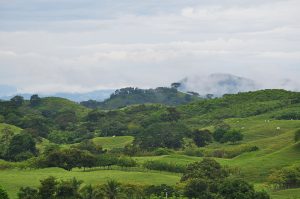 Having few comparisons is not without its challenges, but for Troyer, it speaks to his level of passion and his deep desire to create something truly unique and perfect. "I tasted hundreds of rums and other spirits from a multitude of countries and traveled to visit industry professionals, visit distilleries, learn everything I could," Troyer explains. "What happened was pretty simple—I fell in love with a people and a passion that was seemingly untouched by commercial America. I fell in love with a traditional method of production and the rum styles of Cuba that date back to the 1800's, and we were blessed to connect with one of very few people in the world ever to earn the title of Maestro Ronero. He became my connection to Central America and the old ways of Cuban rum production."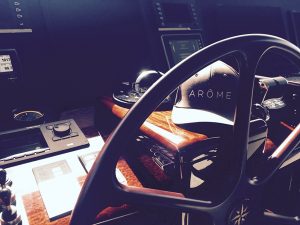 Such a connection was crucial, as the embargo between Cuba and the U.S. prevented Troyer to source his product from distilleries in Cuba. Fortunately for Troyer, his Rum Master was now living and working in Panama. It could certainly be said that Troyer's partnerships are well-positioned, as he's built a very small—but very effective—team. Also critical to the journey have been his wife Beth, whose expertise in business and marketing have played a key role in operations and sales, as well as his special advisor Dave Russell, the co-founder of The International Rum Council.
From cane to cork, each step involved in ARÔME's journey is in the spirit of true passion—and that's a passion clearly evident in every drop poured.
For more information on ARÔME, visit www.rumarome.com. 28 Founder's Reserve can be found locally at NEAT Tasting Room in Alys Beach; Ruth's Chris in Destin; and Café 30-A in Santa Rosa Beach.