A Celebration Worthy of Dance
photos provided by Bernadette Sims, NFB Archives   |  story by Liesel Schmidt
With its grace and precision, the appeal of ballet is undeniable, capturing—and holding—the interest of audiences who gather to watch performances that seem to speak without the utterance of a single word. Every flutter of every arm, every leap and twist, every single look and touch and tilt of the head tells the details of a story, communicating in a way that bridges spoken languages and needs no translation. It is at once athleticism and art, the physicality of it all demanding intense practice and study, the poise and control requiring a particular understanding of the nuances of movement. And for those who show talent in this highly celebrated form of dance, it is a passion that carries into the hearts of audiences who are often moved to tears as they watch the stories they know and love unfold on the stage and leap to life.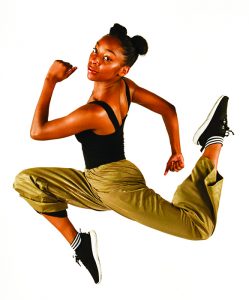 Watching these performances inspire children the world over, whispering to them dreams of one day becoming a dancer themselves. So, too, does it rouse the passions of older aspiring dancers; and for those who dream these dreams of one day being on the stage or simply for those who want to learn the art, ballet companies like the Northwest Florida Ballet offers the perfect opportunity to get en pointe.
Begun in 1969, NFB has long been an asset to the local cultural arts, providing professional instruction in a variety of dance including ballet, Pointe, modern, jazz, and other contemporary styles to dancers of all ages and skill levels, offering aspiration and natural talent a place to be nurtured and given direction.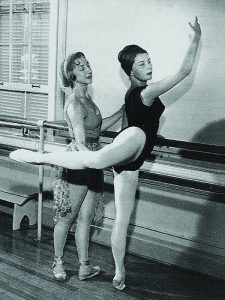 "NFB is one of the oldest arts organizations in Northwest Florida and the oldest ballet company in our area," notes NFB Artistic Director and CEO Todd Eric Allen. "Our founder, Bernadette Clement Sims, was one of the pioneers of dance in the state of Florida, establishing not only the first ballet schools in our community but also offering the opportunity for professional training. We strive for excellence in everything that we do—through our open community classes, the NFB Académie and Pre-Professional Program, and the NFB company," Allen goes on. "We have a commitment to performing and teaching dance and have also proven through our NFB Académie that students thrive in an environment where academics are integrated into their passion—which, in our case, happens to be dance."
"Looking back, it's easy to see that Northwest Florida Ballet is the cultural rock on which many of the other cultural organizations in this area were built," adds Sims. "Since it's beginning in 1969, we blazed a trail, which made it possible for the cultural explosion that exists here in the Florida panhandle in 2019. The goal has always been excellence in every aspect of the organization—the training, the performances, the encouragement of dancers who want a career in dance. We also support other dancers who may seek scholarships to university dance programs offering academic degrees along with performance degrees. In addition, we recognize that our students may eventually decide that they prefer other careers in life, and we support those decisions and encourage them in their career choices."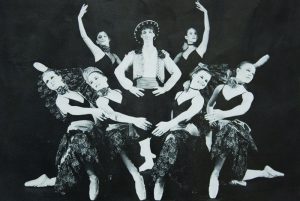 Now in its 50th year, the ballet is celebrating in a big way, bringing a season filled with performances that will make the hearts of the audience dance and transport them to another world.
"This season is incredibly special, as it marks a significant milestone in NFB's history. It's a rare achievement for arts organizations in our area, and we are thankful to be part of a community that celebrates the performing arts," says Allen. "This truly is a labor of love and the result of a dedicated group of patrons, donors, dancers, parents, civic leaders, and staff members who genuinely care about NFB's success."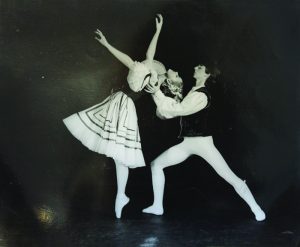 Fitting to such a momentous occasion, NFB is welcoming the participation of some very special people. "The golden anniversary milestone allows us to formalize an official NFB alumni group comprised of former company members, graduates of the NFB Académie, and Pre-Professional Program as well as those who performed in our season productions over the years," Allen offers. "We look forward to welcoming them back home."
Bringing them back to showcase their talents, the season of celebration begins on October 12 with a mixed repertory performance entitled Beer & Ballet at Grayton Beer Company. The unique event includes a mix of contemporary, neoclassical, and classical pieces from guest choreographers and the NFB repertoire at the same time as it gives guests the opportunity to sample Grayton Beer Company's wide range of beers along with light hors d'oeuvres.
Getting back to the celebrated classics, performances of The Nutcracker will be presented on November 22 through 24 at the Mattie Kelly Arts Center, featuring a cast of more than 140 performers including international guest artists and more than 100 local children. Led by Music Director and Conductor David Ott, the NFB Symphony Orchestra will provide musical accompaniment.
Performances of NFB Cinderella, with live music, on February 28 and March 1 conclude the season, and a commemorative 50th-anniversary gala will be held on February 29, offering patrons the opportunity to celebrate the occasion and meet members of the ballet in style.
Year after year, performance after performance, the Northwest Florida Ballet continues to inspire generations of dancers, passing on the traditions of story telling that transcend time and unite worlds—and that's certainly worthy of celebration.

Northwest Florida Ballet is located at 310 Perry Avenue SE, Fort Walton Beach, Florida 32548. For more information on the 2019-2020 schedule of performances and Community Classes at the Northwest Florida Ballet, call (850) 664-7787 or visit www.nfballet.com. For information on NFB Académie, call (850) 226-8072 or visit the website.