By Liesel Schmidt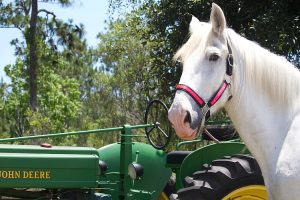 When you live at the beach, craving a bit of the country life can seem like it would take miles of travel and hours of time in the car—or on a plane—to satisfy. But bordering the beachside community of scenic Highway 30A, 30A HorseFarm at Arnett's Gulfside is a horse ranch that lies on 20 acres of picturesque and pastoral land adjoining the 13,800-acre Point Washington State Forest of Florida's Emerald Coast—which means that the smell of horse manure, hay, and good-old-fashioned farmland can be yours for the asking, without ever straying far from the shoreline.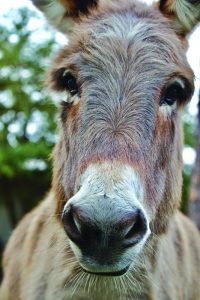 Since opening her stables in 2011, owner Karen Arnett and her team of equally-impassioned equine experts have been making it their mission to provide families who live, work, play, and vacation in the Destin area and its surrounding communities with an unforgettable experience not typically found in coastal towns. "The goal here has always been to create a place for people to come and enjoy something different at the beach, and the community response we have received has been amazing," says Event and Social Media Coordinator Jennifer Sundal.
And little wonder is there in that enthusiastic response, as Arnett's offers a wide range of services, experiences, activities, and even community events—all of which take advantage of the sprawling landscape and its many attributes, from event spaces like the Tackroom to the well-populated farm and the trails that border the property, fairly begging for explorations on horseback. Not that you'll necessarily beat a trail to the trails too quickly, as Frank the miniature donkey might distract you on your way. "Frank is one of people's favorite things to see when they come to the farm!" Sundal says of the 20 year-old miniature donkey that seems to be quite the social butterfly and the unofficial greeting committee for visitors who come to Arnett's. Enthusiastically greeting guests right along with friendly little Frank, the team at Arnett's is unwavering in their commitment to giving everyone who comes to the farm a day—or stay—to remember, and that's one of the very things that keeps the farm going strong. "Everyone of the people on staff genuinely love working with the horses and making sure that our guest have the best experience, and people can see that," Sundal goes on.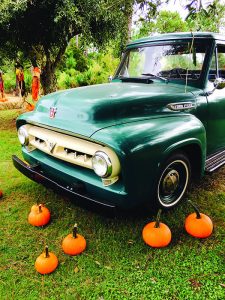 Love a long trek through the trails? Book one of the farm's trailrides or take private lessons to perfect your horsemanship and learn some new skills. For some extended fun, set up camp on one of their campground spaces and fall in love with the country at your leisure as you watch the sunset and give way to a sprinkling of stars in the night sky. And who doesn't love some farmyard birthday fun? Arnett's has quite the way to make the day unforgettable for everyone, complete with pony rides and inflatable jump houses. For the more serious events in life, the Tackroom provides an ideal venue for hosting wedding receptions after exchanging vows out on the pasture or even for corporate gatherings. Getting the community in on all the excitement, Arnette's hosts Friday Farmhouse Concerts as well as other events like the Annual Pumpkin and Music Fest. Naturally, you'll want to take home a bit of the country with you, so make sure to stop in at the Boot Shop, where you'll find Dallas Hats, Old Gringo Boots, T-shirts, locally made jewelry. And for some tasty vittles, Chef Christopher Holbrook has the smokers cooking along low and slow with his juicy fare at 30A Smokehouse at Arnett's Gulfside—cranking up the heat for Friday Farmhouse Concerts for their newly launched "dinner and a show."
From trail to stable and everywhere in between, this is one place where horsing around is not only allowed—it's encouraged. And they'll even show you how it's done.
 30A HorseFarm at Arnett's Gulfside is located at 613 South County Highway 393, Santa Rosa Beach, Florida 32459. For more information, call (850) 208-3114 or visit www.arnettfarm30a.com.