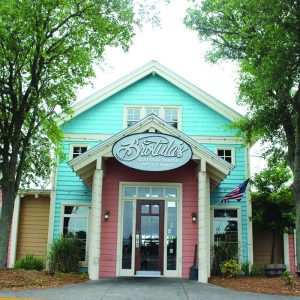 Brotula's Seafood House & Steamer is a locally owned and operated, casual, family friendly seafood restaurant located on the Destin Harbor.  Brotula's specializes in southern cuisine with a fresh coastal flare as well as a wide array of steamed and boiled shellfish platters.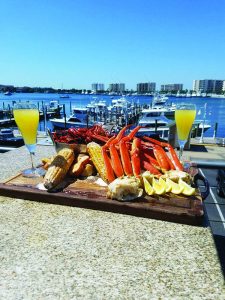 Their story starts with two local entrepreneurs, Chris Ruyan and Tyler Jarvis, who grew up in the area and saw a need for a restaurant that both represented the flavors and styles of the south while utilizing the fresh seafood that is caught right here in our "back yard" on a daily basis. Chef-inspired dishes that highlight the wonderful flavors of the Gulf of Mexico are created in a way that had yet to be seen in Destin's casual dining scene.
The name Brotula's comes from a local fishing secret, a unique fish called the bearded Brotula or Cusk Eel that is caught right in our local waters at depths of 350 feet.  A delicious tasting fish when you are lucky enough to catch one. The unique fish and its story were representative of their vision of the restaurant; a unique concept of fresh local seafood with the great flavors of the Gulf Coast.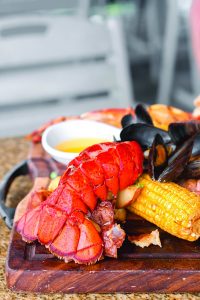 Aside from their fresh fish dishes, and famed seafood towers; Brotula's offers the Harbor's best "hook n cook" option. They will cook the fish guests catch 3 different ways, blackened, grilled, or fried, or any combination of the 3. They pair it with sides and plate it family style for sharing. The chef's choice option is most popular where guests leave it up to the chef, to prepare the fish a variety of ways and pair it with his favorite sauces.  By far one of their favorite sauces is the sauce meunière. Typically paired with the blackened snapper dish, or atop a hook n cook platter; it is a great southern sauce to use when cooking fish or shrimp at home as well.
1 cup Worcestershire sauce
1/2 cup chopped yellow onions
2 bay leaves
2 gloves garlic
1/2 lemon
3/4 cup heavy cream
1 pound (4 sticks) unsalted butter, cut into 1/2- inch dice
1/2 teaspoon Creole Seasoning
In a medium-sized saucepan, combine the Worcestershire, onions, bay leaves, and squeeze the lemon, and cook over medium-high heat while cooking onions to translucent. Bring mixture to a boil. Reduce heat to a simmer until mixture becomes slightly thick, about 8 to 10 minutes. Add cream and whisk to blend. Cook 1 minute. Add butter cubes a little bit at a time, whisking constantly until completely melted and blended into the mixture. Add Creole seasoning and stir to incorporate. Strain sauce through a fine-meshed sieve to remove bay leaves and any lemon seeds. Pour over your favorite fish dish or toss over shrimp!