story by Liesel Schmidt | photos submitted by Alaqua Animal Refuge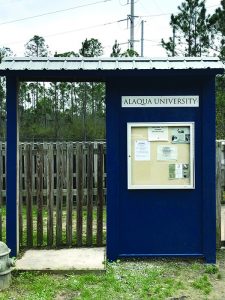 Since being founded in 2007, Alaqua Animal Refuge has become the area's premier no-kill facility, created with the purpose of providing protection, shelter, and care to animals in need in addition to operating a full-service animal adoption center. Located on a sprawling ten-acre farm in Freeport, Alaqua provides a picturesque setting for the animals in its care, offering educational outreach and community programs to encourage public awareness about animal welfare and effectively facilitating the rescue and adoption of countless abused and abandoned animals throughout South Walton County.
From dogs and cats to birds, bunnies, and horses, Alaqua's range of refugees is great—as is the impact they make in rescuing these helpless animals. And while their mission to create a safe environment for the animals in their care has certainly been an important one, the team at Alaqua recognized that they could make an even greater difference in the community as a whole by creating an off-leash dog park to serve the unmet needs of dog owners in South Walton County.
Officially opening its grounds to public paws in Spring of 2011, Alaqua Unleashed Dog Park has established a designated park-like setting for dogs to run and play freely all year long. "The Park's mission is to develop and maintain a contained, nature-friendly, off- or on-leash dog park where well-behaved canines and members of the community can exercise and socialize in a clean, safe environment," explains Gayle Patton, who serves on the Board of Directors at Alaqua in addition to volunteering. "Promoting education, training, and recreational activities that facilitate responsible dog ownership and better-behaved dogs through the use of volunteers and professional dog trainers is also a huge part of our mission because we recognize the fact that part of preventing the problem of abuse, neglect, and abandonment relies on these two components," Patton continues.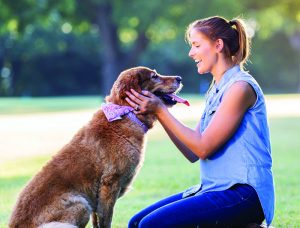 Currently offering agility and obedience training classes, Unleashed is designed to satisfy the needs of dog-owners even as it serves a supportive role to the efforts of the Alaqua Animal Refuge. "The Park has proven to be a blessing for many residents and visitors to the community, especially vacationers and Snowbirds who often face the obstacle of smaller living spaces without fenced yards. Unleashed provides them with the perfect place to come with their dogs and enjoy some time out with them in the fresh air," Patton says.
Blending the interests of the dog-owning community with those of the leash-less, Unleashed also has plans to develop and maintain an attractive space for musical performances, art, and community events to take place throughout the year, along with the creation of a landscaped and sheltered seating area, restrooms, a hiking area, and a water feature. "Alaqua hopes to use the Park as a place to bring the community together for educational classes regarding hurricane preparedness as well providing them with knowledge on how to recognize and report animal abuse and the importance of spaying and neutering pets."
Funded solely through donations from visitors and community supporters, Alaqua Unleashed greatly depends on the kind-heartedness of animal lovers who find value in their mission. And whether you have a dog of your own or have never had the joy of knowing that that tail is wagging for you, one hour out there watching happy puppies at play is all it takes to see that Unleashed is truly a place where love is let off the leash.
Alaqua Unleashed is located at 342 J.D. Miller Road, Santa Rosa Beach, Florida 32459. To learn more about Unleashed and the efforts of Alaqua Animal Refuge, call (850) 880-6399 or visit www.alaquaanimalrefuge.org.