photos provided by Fore Her & Sundance Photography | story by Greg Alexander
A humble family gathering for a game of golf to celebrate the memory of a loved one lost to breast cancer was the beginning of an organization dedicated to helping other victims of this terrible illness. Remembering how financially taxing breast cancer was on everyone, Amy Walsh's family transformed the event into a fundraiser, creating the Jeanette Hansen/Barb Schultz Golf Outing in Saginaw, Michigan, in memory of Amy's mother and aunt.
When Walsh moved to the Emerald Coast she wanted to continue to make an impact and founded the 501(c)3 organization that she named Fore Her and arranged the organization's first fundraising golf outing.
Now, Fore Her has expanded into a far-reaching support organization for breast cancer patients using three signature events all to raise funds and financially assist local individuals diagnosed with breast cancer and those currently undergoing treatment. The events include Tea Fore Her, which has been ongoing for 6 years. The signature event – Fore Her Golf Outing, and the Pink Walk held at Destin Commons, which is the newest event. Heather Ruiz, senior director of marketing and leasing at Destin Commons noted, "Destin Commons and many of our merchants are proud supporters of the fight against breast cancer. Being able to partner with Fore Her on a local level is so rewarding and we are honored to be able to walk with survivors, those currently fighting, in memory of loved ones, and of course caretakers, family and friends. We look forward to a day when a cure is found!"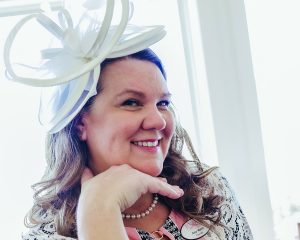 All funds raised through Fore Her events are used to pay for mortgage, rent, utilities, or helping with auto repairs for patients to get to treatments. Fore Her is here to offer resources, hope, compassion, and education for all who are affected by breast cancer.  "The community has generously supported our organization over the last six years, and we want to make sure these funds get to those in need," Walsh said. "This last year has been our most successful year of fundraising to date, and we're looking at ways to expand our reach and make an even greater impact."
Breast cancer patients in need of financial assistance can go to www.foreher.org/get-help to submit a request. Learn more about Fore Her at www.foreher.org.