By Greg Alexander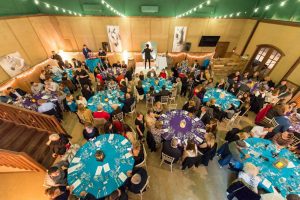 With hundreds of testimonials to show that their efforts are valued, needed, and successful, Shelter House is a vital part of the health and well being of the area.  Prior to 1985 there was no local haven for survivors of domestic violence and abuse. Victims from Okaloosa and Walton Counties traveled as far as Pensacola for help and refuge, which was a deterrent for many of them to speak up.  Shelter House was founded by a dedicated and concerned group of individuals.
As new and different needs have arisen, Shelter House's services and capacity has expanded since that time.  In October 2013 they became pet-friendly, as that was also a reason that some victims remained in abusive relationships.  Kind Heart Kennel at Shelter House became the only domestic violence shelter in Northwest Florida to allow pets.
Also in 2013, Shelter House leadership was made aware that the rape crisis services that were currently available in Okaloosa and Walton Counties were coming to an end.  Shelter House began providing services in July 2013, which included confidential counseling and support groups for sexual assault survivors, families, and partners.
Today, Shelter House is the only state-certified domestic and sexual violence service-center serving victims of Okaloosa and Walton Counties.  Their services encompass confidential shelter, court advocacy, peer counseling, support groups, primary prevention, transitional housing, economic empowerment, 24-hour domestic violence hotline, 24-hour sexual assault helpline, child therapy services, and supportive services for family members of sexual violence victims.  All of these services are free and confidential.
The sexual assault helpline is available for survivors of rape or any form of sexual assault who are experiencing fresh trauma as well those still living with the pain of an attack that occurred in the past. The domestic violence hotline is there for survivors who are seeking shelter or looking to access any other service that Shelter House provides, and referrals to other community services. The emergency shelter provides safe and confidential shelter to victims of domestic and sexual violence, their children, and pets with 24 hours per day staff, 365 days a year, and can accommodate up to 36 residents. Residents are provided with immediate needs such as food and hygiene products and are also assigned an advocate who can assess all other needs and provide services such as peer counseling, referrals, legal advocacy, and safety planning.
Sexual assault survivors might seek shelter if their attacker is someone who lives in or near their home, their assailant has threatened them or they do not feel safe in their home for any reason. The maximum length of stay is eight weeks. Upon leaving the shelter, residents are encouraged to continue using services through one of the Outreach offices.
In the past year Shelter House has answered 1,264 hotline calls, responded to 91 rape response calls at the six local area hospitals, provided a total of 7,478 bed nights at their emergency shelter to 239 people, 87 of which were children, took in 17 pets through their Kind Heart Kennel and educated thousands of children and youth through their prevention programming.  For more information on how Shelter House can help, visit shelterhousnwfl.org.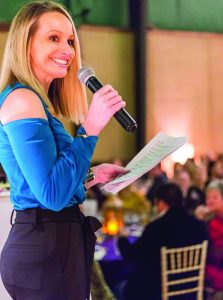 What is the mission of Shelter House? 
We provide shelter, intervention, and primary prevention programs to the community through education, awareness, and advocating for social change.
How long has Shelter House been around?
Shelter House was founded in 1985, so we have been around for over thirty years in Okaloosa and Walton counties.
What sort of staff does Shelter House have? Are there volunteers?
Shelter House has a staff of nearly thirty. We operate a 24-hour domestic violence hotline, a 24-hour sexual assault helpline, seven counseling and support service facilities including an emergency shelter. We also utilize hundreds of volunteers each year to fulfill our mission and they do everything from direct service to fundraising and lawn care.
How is Shelter House funded?
As a state-certified domestic violence center and state-certified sexual assault center, we receive funding from various state and federal sources to assist in providing our core services. However, we rely heavily on the community to provide over $400,000 in monetary support each year just to fill in the gaps. We are lucky to have the generous support of individuals and businesses that are aligned with our mission.
What is the most rewarding part of your involvement with the organization?
Every day, knowing that our team helps people receive the tools they need to save themselves is truly something special. When you watch someone make it to the other side and have hope again… that's what makes my heart full.
How did you become involved with Shelter House?
I first started working with Shelter House in 2009 as the Financial Manager, but remained involved with the organization as a volunteer and presenter even after taking an opportunity with Northwest Florida State College. Coming back as the Executive Director in 2015 has truly been a dream come true. I love coming to work every day and look forward to many more years of partnership with our community to serve survivors of domestic and sexual violence.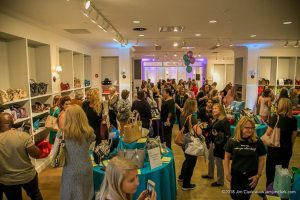 Is Shelter House involved in any upcoming events?
As a charity recipient of Destin Charity Wine Auction, Shelter House will be participating in the Harvest Wine & Food Festival on October 25-27. Our annual signature fundraising events, Palate and Palette and Purses with a Purpose, will take place in January and March of 2019, respectfully.
What is one thing you want readers to know about Shelter House?
That all Shelter House services are free, and all services are confidential. We are here to support survivors in any way we can, to believe survivors stories, and support their recovery. We provide a safe and non-judgmental environment to everyone that walks through our doors.
How can someone become involved or help the organization?
We are always eager to partner with our community, whether through professional partnerships, volunteerism, donations or event fundraising. Email volunteer@shelterhousenwfl.or or giving@shelterhousenwfl.org or call 850.243.1201 for more information.