Story by Greg Alexander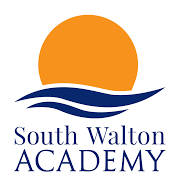 South Walton Academy was born out of a sheer need discovered by a mother who was also a professional therapist dealing with children. Callie Middlebrooks founded South Walton Academy after her son, Reid, was diagnosed with Autism at the age of four. Callie was challenged with finding the right services for Reid's situation and education so she created a solution that not many could accomplish… she started a school. Calley is an early intervention therapist for the State of Florida's Early Steps Program and she works with children with developmental delays. She had previously seen the challenges that many parents of the children she worked with faced when seeking services in our local community, specifically for those with Autism and other related learning disabilities. Callie knew an important need for these families was support. Callie's driving force was that she knew children with Autism and those on the Autism Spectrum need therapy and an education system with a curriculum specifically designed to meet the needs of their individual abilities just as much as neuro-typical and advanced students.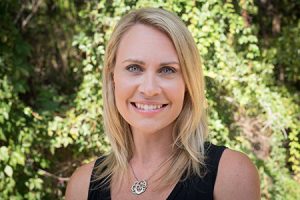 Callie watched her neuro-typical daughter struggle with the common core curriculum and get "stuck" with busy work because she had completed the entire day's work "too soon." She knew her daughter struggled because she needed more of a challenge and was ready to advance sooner than her peers. Her son struggled to keep up with his peers. Callie noted, "I wanted both of my children to be successful for different reasons, and felt that with guidance and inclusion, experiencing an individualized curriculum would do just that. Since no such school existed here on the Emerald Coast, with the help of colleagues, therapists, and close friends and family, we created South Walton Academy."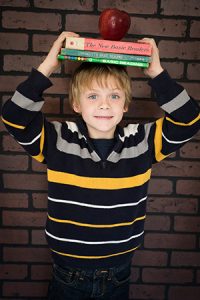 South Walton Academy is a non-profit, private school for all children and has special accommodations in place such as therapies and educational tools that allows the opportunity to help every child be successful.  South Walton Academy is at the forefront to bridging the gap between communication and children with Autism or other related disabilities such as dyslexia, ADHD, and more.
Q&A with Founder,Calley Middlebrooks and Co-Director, Jennifer Filippone of South Walton Academy
What is the mission of SWA?
South Walton Academy's mission is to give every child the tools to be successful by providing a broad range of individualized, educational, and therapeutic opportunities. We have accommodations for children with Autism and related learning disabilities as well as typically and advanced developing children. By providing guided instruction in the areas of behavior, social skills, and communication, our goal is to maximize the potential of all children. We have licensed therapists onsite who work with certified teachers as needed to help achieve individualized, therapeutic curriculums. Our low student to teacher ratio allows one-on-one instruction that every child benefits from while also giving them the opportunity of socialization and group work in the classroom.
What types of therapies and interactions are used?
We offer speech, developmental, occupational, and behavioral therapy, as well as tutoring. We are also very proud to provide the iLS Program, Safe and Sound protocol, and Integrative Reflex therapy. All are groundbreaking therapies new to this area.
Who is your typical student?
All children ages 0-18. We have accommodations in place for gifted students, special-needs, as well as neuro-typical students.
How many students are enrolled, and what ages?
45 Students, ages ranging from 3 through 13 years old are enrolled in our academic program. We serve approximately 25 pediatric therapy clients.  SWA is proud to offer other programs open to the public, such as Playgroups, Aftercare, and Summer Programs. We also offer extra-curricular activities on campus like Girls Scouts, Vocal Pop Academy, and more.
How is SWA funded?
SWA is a private, non-profit school that collects tuition and is highly dependent on fundraisers. Our newly added clinic accepts most insurance carriers. We accept private and state funded scholarships such as Gardiner, McKay, Hope, Florida Tax Credit, and more.
What type of staff/volunteers exist?
 SWA has 14 staff members: 9 Teachers, 3 Administrators, 2 Therapists, and multiple volunteers.
What type of impact has SWA had on the local community?
We are the only school of its kind within a 3-hour drive on the Emerald Coast. As one of the fastest growing counties in the United States, the demand for this type of alternative learning environment has been overwhelming and very much needed here in Northwest Florida.
A parent recently reached out to us to share with us the personal impact we have had on her and her family stating, "I Just want you to know how much I love our school. I used to dread going to holiday parties at school because my daughter didn't 'act' normal. It's so refreshing not having to justify her actions or behavior and I know I have a village of mom's with similar kids."
We have grown by 300 percent in the 2ndfull year of operation, and have outgrown our building. We have our Dream Big Capital Campaign, in which we hope to fundraise to build a new school.
What is the most rewarding part of the job?
Celebrating children as they reach unexpected milestones like listening to a non-verbal child speak, or watching a student surpass their grade level and master skills well above their expected grade level.
Are there any upcoming events?
We are proud to be the newest beneficiary selected by the Hannah Martin Party foundation and 5th Annual La Lumière: Party of the Gods. The weekend will kick off with a newly added VIP dinner on Friday, February 8 at the Hilton Sandestin. The weekend's main event, La Lumière: Party of the Gods, will be an evening of other worldly decadence on Saturday, February 9. The weekend festivities will culminate with a "Morning on Mt. Olympus Champagne Brunch" on Sunday, February 10 where guests can regroup, refuel, rehash, and refresh in the Coastal Ballroom.
How can someone become involved?
People can volunteer, donate, or learn more about our non-profit by contacting us: 850-213-4595 | southwaltonacademy@gmail.com | visit us online at Southwaltonacademy.com | Follow on Facebook & Instagram