By Liesel Schmidt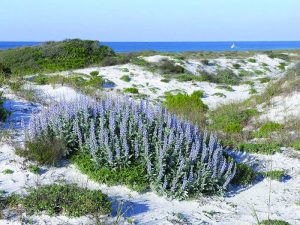 Ecotourism. It's a growing trend that Wikipedia would ultimately define as "a form of tourism involving visiting fragile, pristine, and relatively undisturbed natural areas, intended as a low-impact and often small-scale alternative to standard commercial mass tourism." At its heart, ecotourism is intended to provide an educational experience at the same time as it works to provide much needed funding for the conservation of the environment, to benefit local economies, and to promote cultural respect.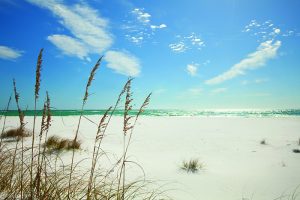 In areas like Destin where first impressions could easily give rise to the assumption that the most cultural enrichment one might experience would be to fish from a chartered boat or spend a day shopping amidst the locals, the term ecotourism would probably not be one expected to be bandied about. Amazingly enough, Destin and its feeder communities throughout South Walton afford many an adventure in ecotourism, with Coastal Dune Lakesscattered along 30A that are quite the rare—and endangered—treasure. Notably found in places like Australia, New Zealand, Madagascar, and in a very few places in the U.S.—Oregon and Florida—these bodies of water consist of a combination of fresh and sea water coming from tributaries, ground water seepage, rainfall, and storm surges that have all pooled together and are stained by tannins from a tea-like steeping of pine straw, leaves, and other organic materials. Whether biking along the paths that border these rare finds or watching the sunrise from a paddleboard or kayak floating in their waters, one would be hard pressed to find a more memorable way to spend a vacation to the beaches of Northwest Florida.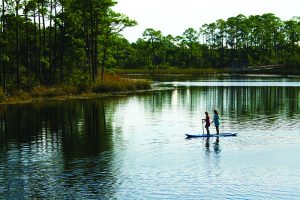 For someone who carves a little more diversity, Turkey Creek Parkin Niceville offers family-friendly activities that get everyone out in nature and away from the "plugged-in" and over-stimulated modern world with swimming holes perfect for canoeing, kayaking, and tubing; nature paths for walking; scenic trails for bird watching; and various other areas for picnicking, playing, and just being out in the great outdoors.
So, too, does Henderson Beach State Parkin Destin, where a nature preserve and a network of trails provide the perfect escape for visitors to see a different side of Destin. Take a weekend to swim, picnic, wander the trails by bike or on foot, fish, camp, go geo-caching, or observe the local wildlife in all its glory.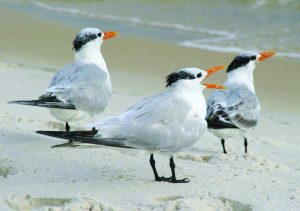 Just a hop, kip, and a jump away, Mattie Kelly Park and Nature Walkis another opportunity for fishing, walking, wildlife viewing, picnicking, and swimming nestled right in the midst of it all—giving you the best of both worlds just minutes from the bustle of town.
Just over the bridge on Okaloosa Island, fisherman can catch their fill by casting their lines off Okaloosa Island Fishing Pier, while John C. Beasley Parkis ideal for swimming, paddle-boarding, and fishing in the Gulf or more sedate activities like bird watching or walking along the shore.
No matter the age or the interest of the traveller, the Emerald Coast is a natural treasure full of rare experiences to enjoy in ecotourism. So gear up and get out—and leave your expectations behind. 
Henderson Beach State Park: www.floridastateparks.org
John C. Beasley Park: www.co.okaloosa.fl.us
Mattie Kelly Park and Nature Walk: www.cityofdestin.com
Okaloosa Island Pier: www.okaloosaislandpier.net
Turkey Creek Park: www.cityofniceville.org