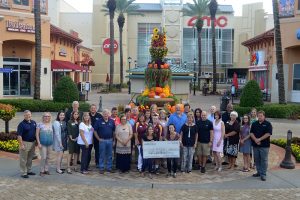 Destin Commons, one of our area's most prominent landmarks, is ideally situated at two of Destin's most prolific traffic arteries. Known as The Emerald Coast's premier open-air lifestyle center, Destin Commons may be an ideal place to go for shopping, dining, or entertainment, but there is much more going on at its heart. Sure, there are lots of year-around events happening there that draw in locals and tourists, alike, but the idea behind these events is not necessarily to bring in shoppers and diners, although it is a spillover effect. The main goal is being a part of the community.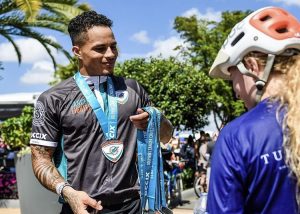 Destin Commons' parent company, Turnberry, owns multiple retail, residential, commercial, and hospitality properties across the US. Turnberry's retail division has a proven track record of cultivating new shopping experiences that create a gathering place where local residents and guests can connect with an array of interactive experiences, making their venue an integral part of the community.  Their business philosophy has been successful, and has led to great opportunities to give back to the communities where they operate.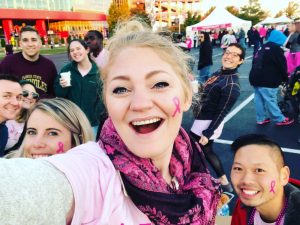 In an effort to create a business culture of giving back, Turnberry created a program called INFINITE-T. Heather Ruiz, Senior Director of Marketing and Leasing for Destin Commons was involved with INFINITE-T from its inception. Our interview with her captures her passion for her community, her job, and for giving to others.
*What is the mission of INFINITE T? How was it started?
 The INFINITE-T program is the volunteer and corporate giving arm of Turnberry.  The program is designed to not only provide meaningful opportunities for employees to give back their time, talent or treasure, but also highlight that we are a community driven business.
In 2018, before the program first launched, Turnberry's leadership team came together to discuss how the company could make a powerful impact in our communities. The team came up with core initiatives that would allow us to focus our efforts on a specific issue throughout the year. Our core initiatives include At-Risk Youth and Education, Animal Welfare, Arts Education, Health Promotion and Disease Prevention, Food and Clothing for Locals in Need, and Local Environment and Disaster Relief. The INFINITE-T program believes that building communities is so much more than developing a beautiful building, hotel, or space, but that through giving back, we can ultimately make these communities even stronger.
 *How did the name INFINITE-T come about?
The play on the word "Infinity" is the idea that an entity is boundless, unlimited, and self-sustaining. As a generational business, this is at the core of everything we do. With all projects we take on, we determine if the project will be sustainable and how it will impact the next generation. Inevitably the same answer is given. If we are positively serving and impacting the surrounding community, then that venture will be sustainable – it will be infinite.
 *Discuss your role/how what you were doing locally that allowed you to become a part of the big picture of INFINITE-T?
 Because of the success of Destin Commons' Coins for a Cause program, I was tapped by our corporate office to join 6 other representatives from sister properties all over the US to bring our best practices together to come up with a blueprint for how a corporate giving program could be implemented nationwide at our properties. We started the process in July of 2017, launched January of 2018 and are successfully halfway through our second year.
 *Help us understand how the program is helping locally and nationally, and some particular projects.
 With assets throughout the country, Turnberry is able to make an impact in several communities. We focus on volunteering at small organizations such as animal shelters and food banks in our local areas, but also partner with national charities like Susan G. Komen, Best Buddies, and Salvation Army, by donating, fundraising, and participating in their annual events. In 2018 alone, INFINITE-T contributed $5.24 million and volunteered 2,255 hours to over 96 organizations. Since the inception of Coins for a Cause at Destin Commons in 2004, we have given back over $1.7million in cash and gift card donations to local and regional nonprofit organizations. In 2018 it totaled $98,560 alone! We invite nonprofits to use our center to host fundraising events. In 2018, five different nonprofit organizations were able to raise over $90,000 in funds from their events that are hosted here free of charge. We also partner with the BloodMobile on monthly blood drives as well as Walton County Animal Shelter multiple times each month through adoption events that see dozens of animals finding their forever homes. Our staff is also extremely involved through serving on nonprofit boards, chamber boards and committees for economic, tourism, and military development.  Three of our staff members were recognized companywide in 2018 for being in the top five of our entire company for total volunteer hours – Destin Commons staff alone contributed over 300 hours.
*What is the most rewarding part of your involvement?
Being part of a nationwide corporate company that cares about the communities that it is a part of on a local level is incredible.  Having an ownership base that encourages its employees to get involved and even incentivizes them to do so speaks volumes to the "Give Back" culture Turnberry fosters. I have gotten to know the staff and volunteers of so many local nonprofit organizations through my work at Destin Commons and our Coins for a Cause program and it's a beautiful thing to see everything being done by these individuals to make our area the best it can be for our residents.
*How can a person or business become involved or help with your mission?
 The easiest way an individual can get involved with our mission is to plug the meters when they park at Destin Commons.  The meters take loose change and are also credit card friendly as well so when you land one of the front row parking spaces in front of the stores, give back! Businesses are encouraged to get involved by sponsoring our largest signature event and main charitable giving avenue, Smoke on the Coast.  Sponsorships are still available for this year so contact HRuiz@turnberry.com. Get all of the promotional benefits of one of the largest events on the Emerald Coast and help-out 18 local nonprofit organizations while doing it.