January 10
Art Wave
The Henderson
200 Henderson Resort Way | Destin
6:00pm – 9:00pm
Join us for a modern + sophisticated bazaar celebrating the local artists on display at The Henderson Beach & Spa Resort. Featured artists will include, John Maher Photography, Justin Gaffrey Gallery, Lori Drew Art Studio, Mary Hong Studio, Melissa, Mercer Brown Art, Russ Gilbert, Tony Mennillo, Velia Lala Designs and Waldorff Photography. Experience live paintings, mingle with the artists, sip cold cocktails, nosh lite bites, peruse the silent auction, capture the moment with Epic Photo Co. and groove to the sounds of DJ 30A. Select pieces will be available for purchase with proceeds benefiting South Walton Artificial Reef Association.
To purchase tickets, please visit swarareefs.org.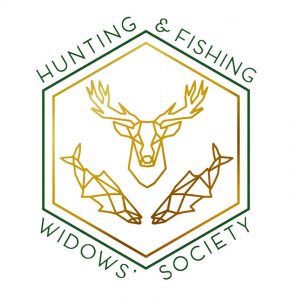 January 10
The Hunting & Fishing Widows' Society Winter Party
AJ's Seafood & Oyster Bar
116 Harbor Boulevard | Destin
6:00pm – 8:00pm
Ladies… let's finish hunting season the right way! Save the date! More details to come!
For information contact info@thehivecreativeconsulting.com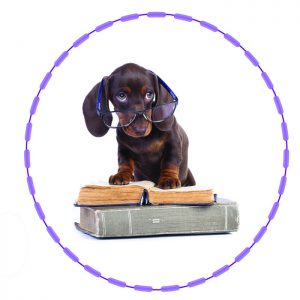 January 15, 22, 29
Puppy Start Right Socialization
Dog-Harmony
237 Market Street | Santa Rosa Beach
6:00pm – 6:45pm
Each session focuses on something new – exposure to new environments, puppy manners, health and handling, fun and games! Puppies will learn to socialize properly in controlled, off-leash play sessions.
Register at www.Dog-Harmony.org or call 850-376-4190.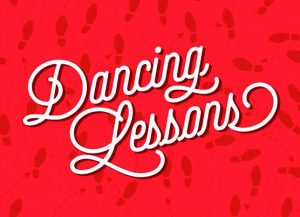 January 17-20, 24-27, 31
Dancing Lessons
Emerald Coast Theatre Company
495 Grand Blvd | Miramar Beach
Thursday – Saturday, 7:30pm | Sunday – 2:00pm
The charming play by mark St. Germain tells the story of Ever, a young man with Asperger's syndrome, who seeks the instruction of a Broadway dancer to learn enough dancing to survive an awards dinner. The dancer, Senga, however, is recovering from an injury that ay stop her dancing career permanently. As their relationship unfolds, they're both caught off-guard by the discoveries – both hilarious and heartwarming – that they make about each other and about themselves.
To purchase tickets please visit EmeraldCoastTheatre.org.

January 24
Bubbly Baytowne
The Village of Baytowne Wharf
9100 Baytowne Wharf Boulevard | Miramar Beach
5:00pm – 6:00pm
Sip and shop through the Village streets. Enjoy an evening of champagne, live music, and shopping during the Bubbly Baytowne event. Stop in various retail merchants as you enjoy a selection of premium champagnes. This event is free and for 21 and up only. The Village will be open to the public during this event.
For details visit BaytowneWharf.com.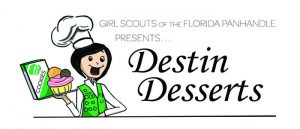 January 25
Destin Desserts
Emerald Grande at HarborWalk Village
10 Harbor Boulevard | Destin
6:00pm – 10:00pm
Destin Desserts showcases the talents of local chefs featuring Girl Scout cookies as the main ingredient. They will create delectable desserts and compete for the title of Destin Desserts Champion. All attending the event have the opportunity to vote for their favorite dessert. Guests are provided with one of a kind desserts to sample. Guests can also bid on unique products and services from the area on display through donations from individuals and businesses contributing to the silent auction.