Story by Courtney Murray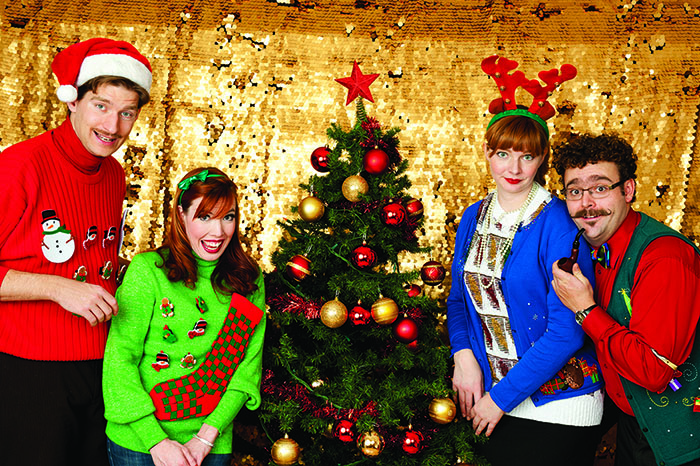 Ugly Christmas Sweaters. Visions of sequins, pom-poms, tassels, snowmen and tinsel-covered Christmas trees fill your mind. Ugly Christmas sweaters didn't start out being "ugly"; they were originally intended to be fashionable. What used to be worn by teachers for class holiday parties and forced upon you by your Grandma Ethel for family Christmas photos is now not only trendy, it's a multi million dollar business. Ugly Christmas Sweater Parties are now a staple of the holiday season and are popular for all ages. College students hit up the local Goodwills to scour the racks for the ugliest sweaters possible, the more applique and glitter, the better! Holiday icons like Chevy Chase in National Lampoon's Christmas Vacation helped to rise the popularity of the garment before it faded in the in the early 90's. In the last decade, the next generation has revamped the trend and it has continued to grow and grow in popularity each year.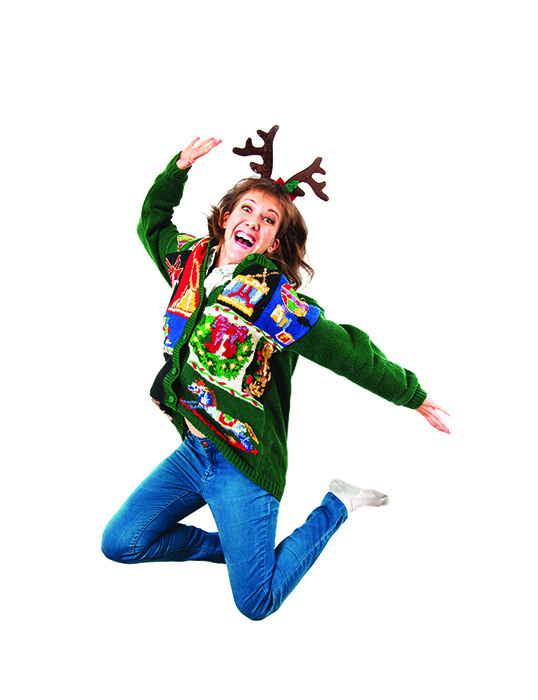 Ugly Christmas sweaters are big with the hipster crowd and shops like H&M, Target, Macy's, Walmart, and Nordstrom are making the big bucks by selling ironic sweaters with the perfect amount of humor and hideousness. Online retailers are blowing up with sites like UglyChristmasSweater.com and TipsyElves.com raising the bar. The trend has even crossed international borders and is popular in the U.K. and amongst Europeans as well. Ugly Christmas sweater parties are popping up in office gatherings, in school holiday parties, at family get togethers and even at frat and sorority houses. What began as a gag has transformed into a multi million-dollar industry complete in celebrity endorsements. High profile icons like Britney Spears and Beyoncé sell their own holiday themed apparel and Star Wars, Marvel, Disney, and other characters have been licensed for use on the festive sweaters. All four major American sports franchises, the NFL, NBA, NHL, and MLB have even jumped on the bandwagon with official team logos and athlete names knitted into the garments. There is even a National Ugly Christmas Sweater Day! Whether you think they are funny, ironic, cute, or just plain hideous, this trend isn't going anywhere. This is a look that is fun for the whole family, from grandparents, to parents, kids, babies, and even your furry friends. Holiday pet apparel is a huge market with sweaters in every pattern and color and even matching hats and boots. It may seem contradictory to purchase clothing that is considered to be ugly, but tis the season.