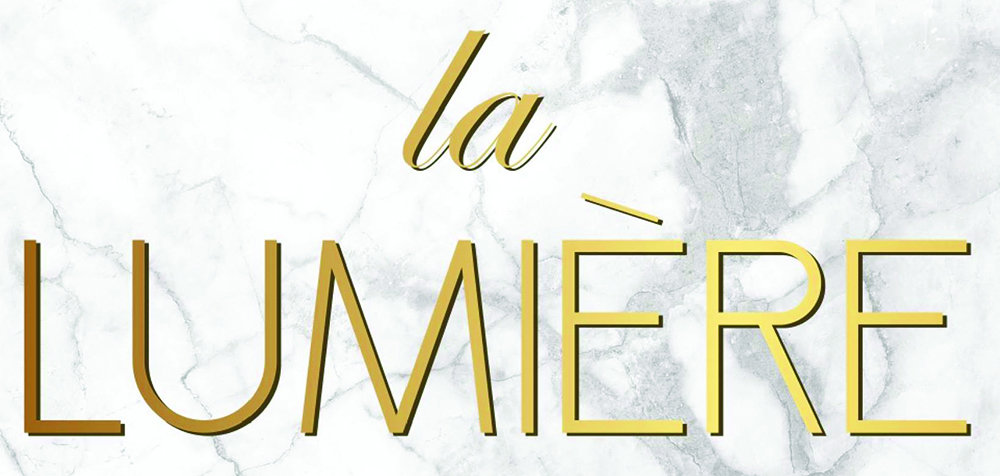 Story by Greg Alexander
Photos provided by The La Lumière Foundation
The La Lumière Foundation started in 2014 as a way for local real estate agent, Hannah Martin, to turn her birthday celebration into an opportunity to give back to her community.
Martin, 31, has sold and assisted in the sale of some $300 million in real estate over the past 11 years in the industry. She currently works for Erin Oden's Coastal Luxury Real Estate as a broker associate since January 2019.Over the past six years, Martin has proven that her passion for philanthropy is just as strong as her passion for her work. From a simple idea, Martin has transformed her birthday from an ordinary celebration into an extraordinary cause.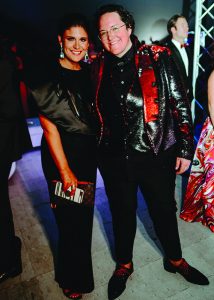 Held over several days in the second weekend of February, Martin's birthday party is one of the biggest fundraising events along the Emerald Coast. Martin's friends, family, colleagues, clients, and community partners have come together each year to put on the extravagant party featuring lavish food, drinks, entertainment, auction items, and more all in the hopes of raising more money than the year before. The party has been held at various venues and centered around different themes throughout the years. Most recently "La Lumiere: Party of the Gods" was held over three days in February 2019 at the Hilton Sandestin Golf Beach Resort & Spa. Guests donned their best "God-ly" attire for an out-of-this-world experience. Through ticket sales, donations, live auction, and silent auction the party raised over $60,000 for three local charities including the Walton County Special Olympics, South Walton Academy and Westonwood Ranch. Funds raised are used to propel the charities' missions and goals into fruition and help the kids and families in our community who need it most.
Now in the party's sixth year and over $285,000 later, Martin and the foundation have created an advocacy network for the Walton County special needs community. It is the hope that with continued success of this annual event, this fund will develop into a steadfast support system where all members of the special needs community can grow and prosper without the need of funding.
 
Interview with Hannah Martin ~ The La Lumière Foundation
What is the mission of Hannah Martin's Party – La Lumière?
Our mission is "Live to Give."  The La Lumière Foundation is a community give back project that originally started to help raise seed money for the Special Olympics of Walton County. After the first party in 2015, I felt a greater calling to donate money to other special needs programs in Walton County. Thus far the foundation has raised over $180,000. La Lumière hopes to help create a brighter, healthier future for the Walton County special needs community.
How long have you been hosting Hannah Martin's Party – La Lumière?
This year will not only be oursixth La Lumière but it will be our most exciting yet!
What led you to begin this annual, charitable event?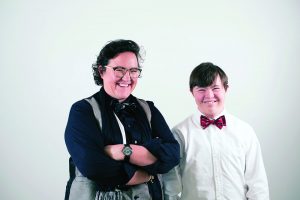 My long-time business partner, Jimbo Holloway. Jimbo is who introduced me to my career in real estate at the ripe age of 20, and in which I've grown over the last 11 years. Jimbo has a son with down syndrome and when he asked me to help raise seed money for the Special Olympics program, I saw it as an opportunity to give back to the person who had given me the opportunity to find my passion in real estate.
What has been the most rewarding experience you have gained from hosting La Lumière?
I'm not sure that there is one single thing that has been more rewarding than the other. Everything about La Lumière and this party is rewarding. I very much live my life in the moment and my time is very important to me.  So, I think taking into consideration that the community has given their time to listen, participate, and support the foundation in the capacity that we have experienced has been overwhelmingly remarkable to me. Most importantly, watching what the beneficiaries have been able to accomplish with the resources we supply them is what keeps all of our hearts working to keep this going every year.
How do you pull it all together – you must have lots of volunteers?
That's a good question (I'm laughing as I say that). We have a small board of directors who all volunteer their time to pull this 600+ person event off seamlessly. We rely heavily on our beneficiaries to pull in volunteers for assistance throughout the evening. We could not do the event without our presenting sponsors, Destin Plastic Surgery and Duckie's, along with our strategic partners including Proffitt PR, Setco, Coastal Luxury, 360Blue, Clutch Media Works, Fisher's Flowers, Aerial Dragons, and so many more. I can't forget our MVP, Tori Stapleton who runs our ticketing program and is an incredibly heart filled asset. If you ever see her around town or at the party hug her because she's a pivotal member of La Lumière.
It is always a glamorously, over the top celebration. How do keep making it fresh and so different each year?
I have always loved entertaining and throwing parties, so this has given my creative side a platform to run wild. Though this party has morphed into a brainchild of its own, everyone on our board is always on the same page and brings in so many new and exciting ideas to help elevate the experience each year. We seek what is trending and what is different that we can bring to our community for a unique and exciting way to raise money.
What are the plans for this year's event?
WE ARE SOOOOOO EXCITED about this year. The party is called 'Madly Giving' an Alice in Wonderland themed afternoon brunch. It will be held on Sunday, February 9, 2020 from 3:30 p.m. – 7:30 p.m. We are hosting it where the party began at the WaterColor LakeHouse and will have a limited number of tables and tickets available. We are creating a very intimate "night life" experience for you that will include brunch, cocktails, performances, and many more surprises for your imagination to run wild.  This will not just be any nightlife, this intimate experience will evoke all your childhood dreams and bring an experience that will not be forgotten. Find out more at www.hannahmartinsparty.com.